Trusted and experienced associates
All of our associates are highly experienced professionals with a minimum of 20 years' experience in the field of expertise. They all run their own businesses and are fully aware of the challenges, and priorities associated with running businesses in this sector – from SMEs to large multi-nationals
Read on to find out more about some of the highly skilled people we work with
Enock Mhindurwa
Business Consultant
Enock is a clinician and a business consultant with experience spanning the healthcare sector, local Government, CCGs, and the third sector. He has over two decades of operating on an interim basis as a Senior Executive, Service redesigning and transformation lead, Commissioner, lean six sigma and agile project lead.
Enock holds several academic and professional qualifications, including a BA (Hons) in Business Management, BSc (Hons) in Mental Health Studies, Diploma (H.E) in Nursing, Diploma in Business Administration, a Postgraduate Diploma in Innovation and Design Thinking (MIT), LLM (Master of Laws degree) in Legal Risk Management, Governance and Compliance and an MSc in Public Service Commissioning (The University of Birmingham). He is currently finalising his dissertation for his doctorate in Business Administration (DBA) at Aston Business School.
Enock has set up private mental and learning disabilities hospitals for various independent providers. He prides himself as a "trouble-shooter" and with the dynamism of reviving healthcare services struggling with CQC/HIW from services of serious concerns to outstanding ratings. He also has solid financial, clinical, and corporate governance work experience.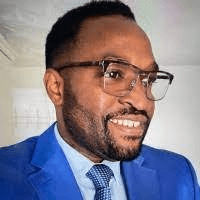 STEVE LANE
Commercial scale up, early-stage company and strategy consultant
Steve holds an MBA from Cranfield School of Management, recognised globally for its excellence. He also has a BA (Hons) in Economics and Philosophy.
Steve has 25 years' experience in healthcare, which combines Blue Chip company experience with early stage and Venture Capital backed companies. His experience includes raising significant sums of equity to fund the development and launch of a class III medical device.
Previous roles include Marketing, Business Unit Management, and strategy development within pharmaceutical and MedTech sectors. This includes European team leadership to develop and deliver new business concepts. Additionally, Steve has a strong record of delivering business growth through business unit development of a Biopharma business and transformation of a homecare nursing organisation. As a director-level leader he has financial competence having managed multimillion-pound P&L's.
Steve built the commercial function; sales, nursing, customer service and field technical service, to enable the launch of a complex Class IIa medical device, used in the ICU, hospital, clinic and patients' homes.
He therefore has the experience, competence and skills to help companies build, develop and deliver commercial plans.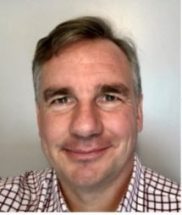 Bryan Lister – Senior Associate
Technology Transfer, Grant & Bid Development, Regulatory Navigation
Bryan describes himself as a 'commercial scientist' with business experience gained from more than 25 years working in healthcare and research led technology. He has worked internationally in managements roles covering operations, marketing, training and regulatory affairs for 'Big Pharma' companies such as Novartis and Fresenius-Kabi. In 2004, he completed his full-time MBA (with distinction), graduating from the University of Bradford School of Management, and has continued his relationship with Bradford through delivery of training to MBA/MSs students, as well as working with many other universities.
Over the last 14 years, Bryan has worked increasingly with established SMEs, universities and their spin-outs including healthcare, energy and environmental protection. Significant value has been added to these organisations through writing successful grant bids and the subsequent project management of collaborative R&D projects. His success in particular with RDA bids, led him to be invited by Ernst & Young to sit as a grants assessor for Yorkshire Forward's industrial grants for R&D. He continues to work closely with university technology transfer offices.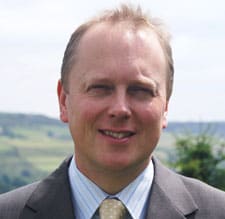 LAURA WALKER
Co-founder / Joint Chief Executive at Memory Matters
An experienced mental health and wellbeing mentor and coach, Laura is committed to ensuring mental wellbeing is a priority in all businesses to ensure the sustainability of founders and their workforce.
Laura is a qualified and experienced mental health nurse and co-founder of Memory Matters, a successful social enterprise supporting people living with dementia throughout the southwest established in 2010. 
As well as co-running her own organisation Laura works with individuals and businesses to optimise self-care and self-compassion ensuring a high quality of life and happiness, staving off burnout and mental ill-health.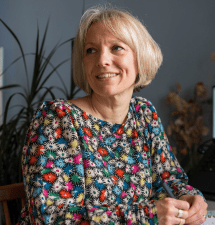 Vicky Hall
Care Sector Start-ups; Turnarounds; Change Programmes
Senior Healthcare Director specialising in mental healthcare, with over 20 years' experience at 'C' level managing 24/7 therapeutic environments for service-users with complex needs A wealth of experience in both the public and private sectors, including private equity initiatives, leading start-ups & turnarounds, engaging with CCGs, driving up occupancy, and improving reputational standing, including CQC ratings.
A qualified nurse (degree level) and experienced manager who combines advanced clinical knowledge of the care requirements for adult male and female service-users diagnosed variously with: dementia, learning disabilities (also linked to alcohol & substance abuse), eating disorders, autism, etc, with clear and objective analysis of requirements for heightening staff performance, improving regulatory compliance (all disciplines), increasing profitability and ROI, and putting in place lasting legacies of process and care improvement.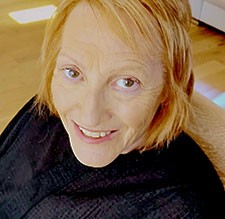 Dr Jerry Hutchinson
Wound Management, Wound Microbiology, Infection and Innovation
Dr. Jerry J Hutchinson, is a highly-respected wound care specialist with a broad range of experience and skills, developed over 27 years with ConvaTec between January 1985 and July 2012, and since then over 5 years independently, in the pathophysiology and microbiology of wounds, innovation, new product development, and regulatory and clinical affairs. Jerry set up and led ConvaTec's microbiology department in 1997 and ran the wound pathophysiology group for 27 years.
Jerry operates with a global clinical, technical and consultant Key Opinion Leader network in wound management and infection control, and a network of laboratory testing service providers. Jerry's particular areas of expertise are wound dressings, compression, PU prevention and management, anti-infectives, active wound management agents, pressure ulcers, diabetic foot ulcers and venous leg ulcers.
He has served as a member of Welsh Wound Network Steering Committee and served a three-year term on the UK NICE Medical Technologies Advisory Committee until November 2015. He is a past-member of the Mediwales steering committee. He is a member of the Technical Review Board and is an Annual Innovation Awards judge for Journal of Wound Care. Jerry graduated from Leeds University with a PhD (1981) and Bsc(Hons) (1977).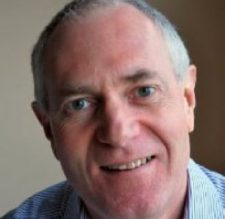 Quentin Hayes
Healthcare and Operations Consultant
Quentin has worked in healthcare for over 20 years in a range of senior Commercial, Logistics, Governance, Human Resources, Research and Project Management leadership roles. He has consistently delivered value-added insights and applications that, combined with an inquisitive mind and high energy, deliver great outcomes for large and smaller organisations.
Quentin is a first-class facilitator and excels in helping to shape strategy and then operationalising the agreed plans. As well as working with both NHS providers, commissioners and payers, he has extensive experience across the pharmaceuticals, clinical services and medical device sectors and has particular insight into gaining market access in diabetes, cardiology, respiratory and the management of long-term conditions.
With a keen eye for revenue streams and profitability, Quentin is able to significantly enhance organizational effectiveness, and has specific experience in the design and implementation of integrated employee engagement, motivation, and reward frameworks.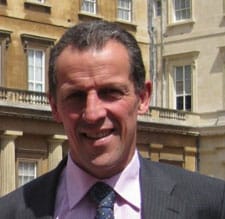 Peter Roberts
Costs Benefits analyst
Peter has worked extensively across the Pharmaceutical and Medical Device Sector in the UK for over 20 years, gaining a wealth of hands on experience from the sharp end in sales, to working within a health economics policy making team for 4 years. He has translated this experience for clients into delivering an effective health economic value proposition for their proprietary technologies and undertaken bespoke environmental analysis on their behalf.
Peter has supported a range of companies to understand their value proposition for their proprietary technologies to the NHS and developed bespoke cost consequence models, which have been used to support companies with NICE submissions. Peter is a registered supplier to the Manchester Academic Health Science Network "Nexus" SME program.
All of Peter's health economic value models are designed with the end goal drive effective engagement with the NHS and commercial success.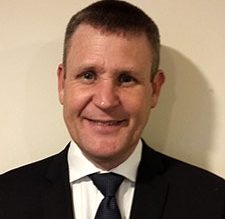 Jill M Evenden BA (Hons) ACA
Finance Director Mentor, Non-Exec Directorships
Jill completed her degree at Nottingham Trent University before training with Spicer and Oppenheim (now part of Deloittes) and qualifying as a Chartered Accountant. She went on from there to become an audit and accounts manager at KPMG.
She started her own firm of Chartered Accountants in 1992 based in Nottingham. The firm provides a dedicated audit, accountancy and tax service throughout the East Midlands.
In addition to managing her own business, Jill holds a finance director advisory role with some clients to support and advise in business health and wealth generation. She works with clients strategically, help them with business planning, and financial forecasting: ensuring that their systems are robust and that they are paying their taxes correctly and in time.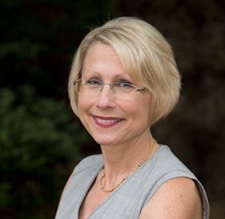 Jo Oldfield
Management and Leadership consultant
Jo describes herself as a highly motivated and passionate individual to make changes and support growth in the Health care sector.
Jo has worked in the Health and Social Care Industry for 25 years in various roles and capacities in both the private and public sector. Gaining experience and knowledge in many areas of service development and operational practice.
Jo has since built up a training business that has grown into a specialist service built on quality and reputation. Jo holds subject specialist qualifications in many areas of Health and Social care, Teaching with a Certificate of Education, Assessing qualifications, and Internal Verification Qualifications.
As a business woman Jo has developed skills in all aspects of strategic, leadership and operational areas, and has successfully gained Level 7 NVQ Diploma in Strategic Management and Leadership. With this Jo has supported other companies and organisations to flourish and strive towards their overall vision and built robust quality monitoring systems to measure and collate performance.
Jo also works with organisations to support them to reach compliance with regulatory body's and completes audits of services with detailed action plans to move the company's forward.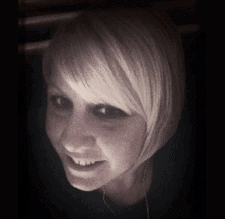 Dr. Nicola Wall
Clinical Trials and Project Management
Dr. Nicola Wall has over 20 years of diverse experience within the pharmaceutical, medical device and healthcare sectors. She has managed multiple projects for a number of large pharmaceutical industry and consumer products clients. Her prior project responsibilities have included clinical trial design and global management for the top 10 pharmaceutical companies. Nicola also has a strong background in strategic planning, process re-engineering, systems implementation, and organizational design. She also worked for a number of years as an independent consultant for the UK National Health Service and was responsible for the successful completion of a number of key projects for the Local Health Economy (LHE – Birmingham) including Acute Trust (hospital) and Primary Care Trust (PCT) organisations.
She is a highly motivated and driven individual who enjoys managing both simple and complex programs with diverse teams. She has worked with the highest levels of management and is a seasoned negotiator, facilitator and opportunity seeker. She attained all three of her degrees at the University of Manchester, UK, where she obtained a PhD in Economics that focused on the patterns of innovation in the pharmaceutical industry.
She has focused on clinical trial delivery to fulfil a lifelong dream to work with highly motivated and respected colleagues to improve the delivery of clinical trials. This means playing a pivotal role in the development of important medicines and technologies to address unmet medical need. Nicola believes that incorporating integrity, transparency, efficiency with experience and motivation results in the most successful projects. Having worked closely with a number of small medical technology companies in recent years, she enjoys the challenges that come with designing a wide range of studies to meet both regulatory and clinical/commercial objectives by acting as a client partner throughout their clinical development journey.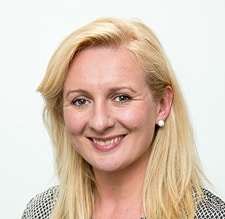 Steve Thomason – MCIM
Marketing and Sales Consultant
Steve has over 16 years significant experience as a marketing consultant (Chartered Institute of Marketing) in developing dynamic strategic marketing and sales plans, and over 30 years knowledge in implementing eye-catching creative marketing activity.
As a senior marketeer, Steve is more widely know as the Marketing Doctor at Medilink East Midlands providing help, advice and comment for members looking to grow and develop their business. Over the last 10 years he has successfully helped over 30 medical and healthcare companies and organisations implement successful marketing and sales strategies.
Some of the many areas of marketing support available include: Preparation of integrated marketing strategies and plans for the UK market and overseas, customer and competitor research, product evaluation, branding, copywriting and design for creative output, digital and social marketing including website development, sales lead generation and PR.
Steve is the founder and managing director of Agora Marketing Communications Ltd one of the East Midlands leading outsourced marketing service providers.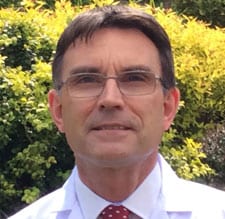 David Whitehouse
Strategy and Marketing Consultant
As an experienced business leader in the healthcare industry David has held senior commercial positions responsible for business development, marketing, pricing and market access. David has a strong track record of delivering results across medtech, pharma and biotech working both in the UK&I and international markets for companies such as Norgine, Janssen, Genzyme, and Baxter International.
In the last 3 years David has focussed on accelerating the transition of University research into commercial impact working at the interface between academia, spin-outs, start-ups, SME's and larger corporate companies. Currently he sits on board of Medilink (South West).
David's drive has been to make 'choice-full' business decisions from evidence based insights derived from patients, healthcare professionals, providers, purchasers and policy makers to create robust business strategies to deliver profitable growth.
Collaborating with leaders to drive performance and working with teams to dissect complex challenges David builds energy and momentum around creating effective solutions.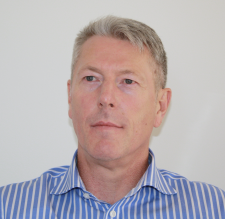 Keith Ralph
Business Development Director
Keith is graduate from Bath University and has over 25 years senior management experience, in both the service and manufacturing industries. The last 18 years Keith has been working in the health and social care industry-holding positions of Sales and Operations Director, Chief Executive, Business Development Director and owned a successful Domiciliary Care Business. He sold his business to the 4th largest Homecare Provider in the U.K. in 2012 and was appointed to their board following the sale. After 3 years, he joined us here at W&P to put his experience to good use by providing business advice and support to Health and Social Care Providers in the U.K. Keith is a Trustee Director of a National Children's Charity and Chair of their Finance, Planning and Policy Committee. Keith and his wife are registered Foster Carers and over the last 12 years have cared for over 100 children.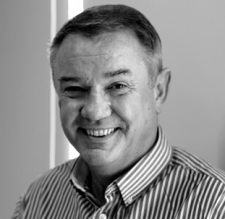 LIANNE TAYLOR

Brand & Digital Marketing Consultant
Lianne has over a decade of experience in design and marketing, beginning her career in marketing for a number of luxury brands. With a degree from Loughborough University in Industrial Design, and following a number of years in marketing based roles she diversified into graphic design, working in-house for well known high street retailers and full service design agencies across the country. She now runs a specialist brand design studio, empowering all businesses to create great brand strategy and creative content. Lianne works with teams to build consistent on-brand creative across traditional marketing streams, as well as social/digital media. Experience in various web platforms including WordPress and Shopify, as well as social media platforms. Based in rural Lincolnshire,  Lianne and I work collaboratively every week to source and schedule social media content and to keep my website up to date.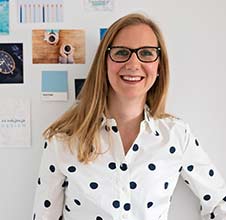 Susannah Ramsay
Policy, Market Access Advocacy Professional 
A highly self-motivated results orientated policy, market access advocacy professional with 25 years' experience within the Pharmaceutical Industry. Myers-Briggs indicator type 'ENTJ', objective, analytical and strategic with the ability to identify business opportunities and find solutions quickly. Susannah's 'Insights' profile is a 'Motivating Director' with strengths which include drive for results, generation of new ideas and ability to act quickly on new information. Expertise of working across all sectors of the NHS, patient groups, local authorities, public health and NGOs to secure funding, recommendation and implementation of new and existing products contributing to the successful launch of 9 new products, securing 7 awards for excellence and exceeding targets. She has an in depth understanding of health policy with the ability to identify policy hooks and shape the local health economy. A creative strategic thinker with commercial acumen and project management organisational skills, who enjoys a challenge and solving problems.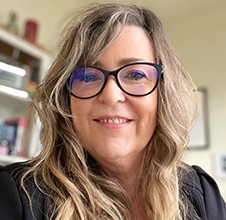 Karen Simpson
Health & Social Care Professional
Karen is a dual registered nurse (Learning Disabilities & Mental ill health) with knowledge and skills in the areas of Transforming Care (National Agenda), learning difficulties, mental ill health, and autism spectrum conditions. This includes being instrumental in supporting provider organisations in the development and operationalisation of new service set ups and in implementing new models of care. Also training, facilitating, mentoring, coaching, de-briefing and supporting reflective practice of support teams in those specialist areas.
She has supported provider organisations in CQC preparation, i.e., mock inspections, audits, and turnaround / recovery post inspection.
Karen spent nineteen years of her early career in clinical roles in the NHS and twenty years in social care in senior operational roles.
Karen combines her wealth of clinical knowledge with her operational experience to ensure positive outcomes for people who need support and provider organisations.